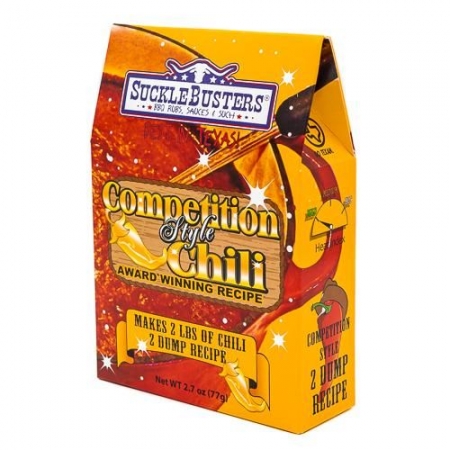 SuckleBusters has Award Winning BBQ Rubs, Sauces, Hot Pepper Sauce, Salsa, Tex-Mex Seasoning, Pepper Jelly, Preserves, and an original Texas GunPowder jalapeno powder. These BBQ Rubs are made with all-Natural ingredients available using recipes that are proven winners with awards from all across the country.
National Awards: National BBQ Association, American Royal in Kansas City, Scovies Awards, Best of the Best BBQ Sauces Awards, Golden Chile Awards, and the National BBQ News.
Foreman's General Store is proud to introduce the latest flavors, which can be found in-store today.
1. SPG  All-purpose: SPG BBQ Rub is an All-Purpose Seasoning blend of salt, pepper, and garlic. This mixture uses salt, pepper, and garlic plus a few, small extras that send the taste of this seasoning over the top. This BBQ Rub is excellent on beef, pork, chicken, lamb, and fish. All-Natural, NO MSG, and naturally gluten-free for you to enjoy and share with the whole family.
2. Texas Pecan: This is an all-purpose BBQ rub, it is super sweet and slightly spicy with a hint of Texas Pecan. It has a great aroma and tastes even better! This seasoning uses pecan smoke and oil which is perfect for grilling and BBQ cooking. Best used on pork and chicken.
3. Hog Waller BBQ Pork and Rib Rub: Hog Waller has is super sweet with a slight kick of heat from chipotle and cayenne peppers. This is Suckle Busters #1 selling BBQ Rub. It contains three types of sugars and has a somewhat smoky flavor from the chipotle powder. The rubs work well for Competition BBQ cooks, where it is generally used on Ribs and also works well for backyard BBQ. Many customers use it on grilled/smoked chicken.
4. 1836 beef rub: This BBQ Rub is loaded with traditional flavors used on beef. It is a salt, pepper, and garlic blend with loads of half and quarter-cracked black pepper. Texas is known for its beef BBQ and this is a very traditional flavored BBQ Rub. It is perfect for brisket and steak but compliments any type of BBQ meat well. If you are looking for prime rib seasoning – this is it!
5. Clucker Dust BBQ Rub: This rub is made for grilling chicken. It was selected by our customers as their favorite BBQ seasoning for chicken. The rub has a medium kick of heat provided by the chipotle peppers. The peppers also lend a nice smoky flavor and aroma. It is sweet and medium spicy. Although it is made for chicken, the flavor profile lends itself to any type of BBQ meat.
6. SuckleBusters Chili Kit 1.8 oz. This is an authentic Texas Style Chili Kit & contains enough seasoning for 2 lbs of meat. Our Award-winning recipe is on the back of the box. We have been using this recipe for almost 30 years and it is a winner, every time! The recipe is simple and has easy to follow instructions. It is a traditional Texas-style recipe. The first reaction you will receive is "WOW, that's good!" Customer after customer report that this is the best chili they have ever made & many more win chili cook-offs with this home-style recipe. This is a winner and sure to please.
7. Chili Kit Competition Style 2.7 oz – 2 Dump Chili Kit, makes 2 lbs of the famous Texas Red Chili. The secret is in the special blend of spices and chile powders plus the 2 step recipe included on the box. This recipe has been used for years to win chili cook-offs all over the country. Now you can make that same award-winning chili at home or take it to your favorite cook-off. Mild heat makes 2 lbs.
8. NEW! Area 51 Bird Brine – This is the perfect turkey brine kit including 2 seasoning packets for making the brine, a heavy-duty resealable brine bag, and instructions. This is a holiday-flavored brine, savory, and the perfect match for turkey.
9. NEW! Pinto Bean Seasoning – Traditional Pinto Bean Seasoning to use at home or on the competition circuit. This all-natural recipe was inspired by a championship competition bean recipe and is a proven winner! 1 LB quick-cook recipe included.